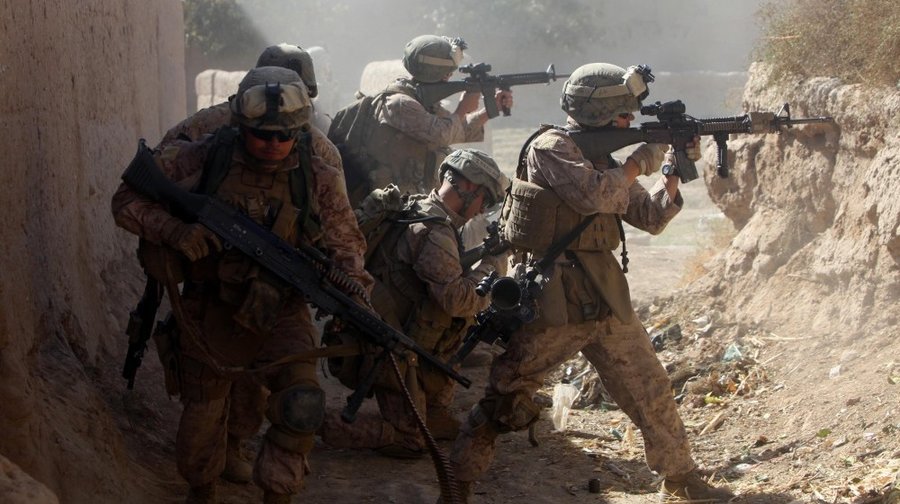 [TRANSFERRED FROM THE REPOSITORY : US MARINE MODULE REQUIRED]
This is a fictional scenario of Marines of Bravo Company 1/4 QRF in urban combat against determined insurgence. It has elements of Fallujah and other similar battles that occured but is entirely fictional. I wanted to try and replicate the difficulty of this type of operation in a urban environment and I hope you will find it enjoyable. This is my second attempt at scenario building so any comments or suggestions would be helpful.
There are 8 parts to this download as there are a number of mods that I highly recommend using as well as some modifications I made to some to create the atmosphere I wanted in the scenario. Read the enclosed notes in the first download for instructions. All credit of these mods as well as the map goes to the authors .

USMC Day Of Days Part 1
(62.4 MiB)
DOWNLOADS - 140

USMC Day Of Days Part2
(23.8 MiB)
DOWNLOADS - 121

USMC Day Of Days Part3
(11.6 MiB)
DOWNLOADS - 123

USMC Day Of Days Part4
(38.8 MiB)
DOWNLOADS - 124

USMC Day Of Days Part5
(29.1 MiB)
DOWNLOADS - 120