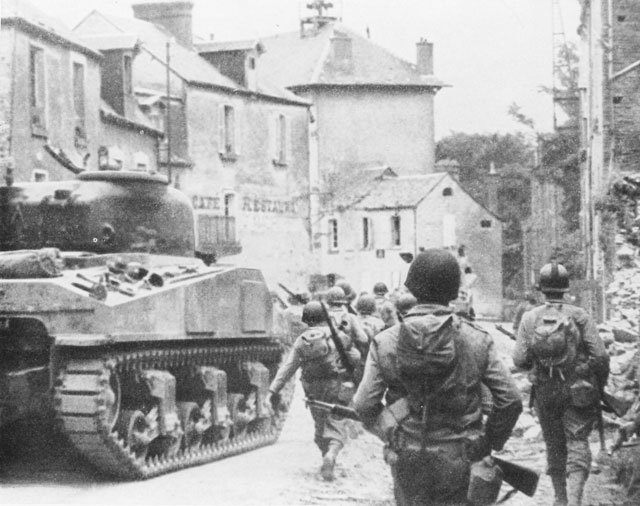 Huberderie, near Periers, 20 km west of St Lo. Cotentin Peninsula, Normandy.
Mist and fine rain. Light wind.
Units from the117th Reg. of the 30th American Division and the743rd Armored Battalion exploit a gap in the enemy lines and move southwest to crack the next nut.
Small company sized battle. 40+Turns. Allied Vs AI ONLY.
Aristoteles