CMBN TWC Ambush at De Hoop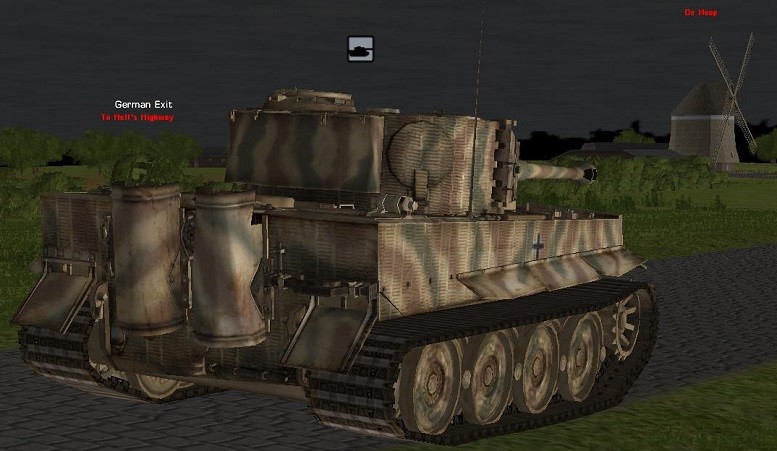 Historical scenario based on the ASLSK scenario "Ambush at De Hoop" by Ken Dunn.
A small 15-minute scenario similar in concept to the old "Byte Battles" of CMX1 days. The map and situation come from the Advanced Squad Leader Starter Kit Historical Module "Decision at Elst." CM:BN – MG has an Elst master map, but that had been designed before the Game Engine 4.0 upgrade, and in particular, the ability to use stream terrain. The stream terrain seems better suited to the polder that existed throughout the area.
**Situation**
A fighting patrol of "A" Company, 5th Battalion, Duke of Cornwall's Light Infantry, is attempting to ambush German armour from Panzer Company "Hummel" returning from sorties against Allied supply lines on 22 September 1944. The fighting near Elst was one of the last acts of Operation MARKET-GARDEN.
**Modes of Play**
AI plans for German, playable solo as Allied and H2H.
Map size: 304m x 464m
Game length: 15 fixed
Force size: Platoon
Terrain type: Village
Weather and Environmental conditions: Night, overcast, wet.