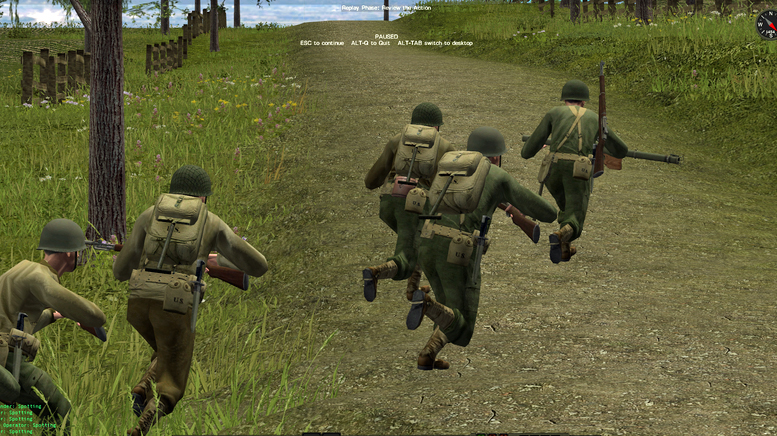 This is a major rework of my previous New Normandy GIs mod. Tweaked the color and added a texture to the HBTs (not quite herringbone, but not too bad). Also reworked mod maps and cleaned up the appearance of the bmps. I also deleted any superfluous bmps, sorry about last time.
I used mainly stock CMBN bmps, but recolored and added a helmet or two not modded myself. I'm not trying to steal anything, so if you see your work in here, thanks to you.
This mod also affects vehicle crews. I added new bmps, including coveralls I stoled from CMFI.
Just download the file and unzip using 7z (program can be found by searching the nets). Remove my old mod (if installed) from your mod folder, and add unzipped folder.
I numbered the bmps and mod maps in such a way that if you want a more "uniform" OD look all you have to do is delete what you don't want.
https://drive.google.com/open?id=13D45IXisBR-9Q8sab-4o-9vL_ukoRSfv